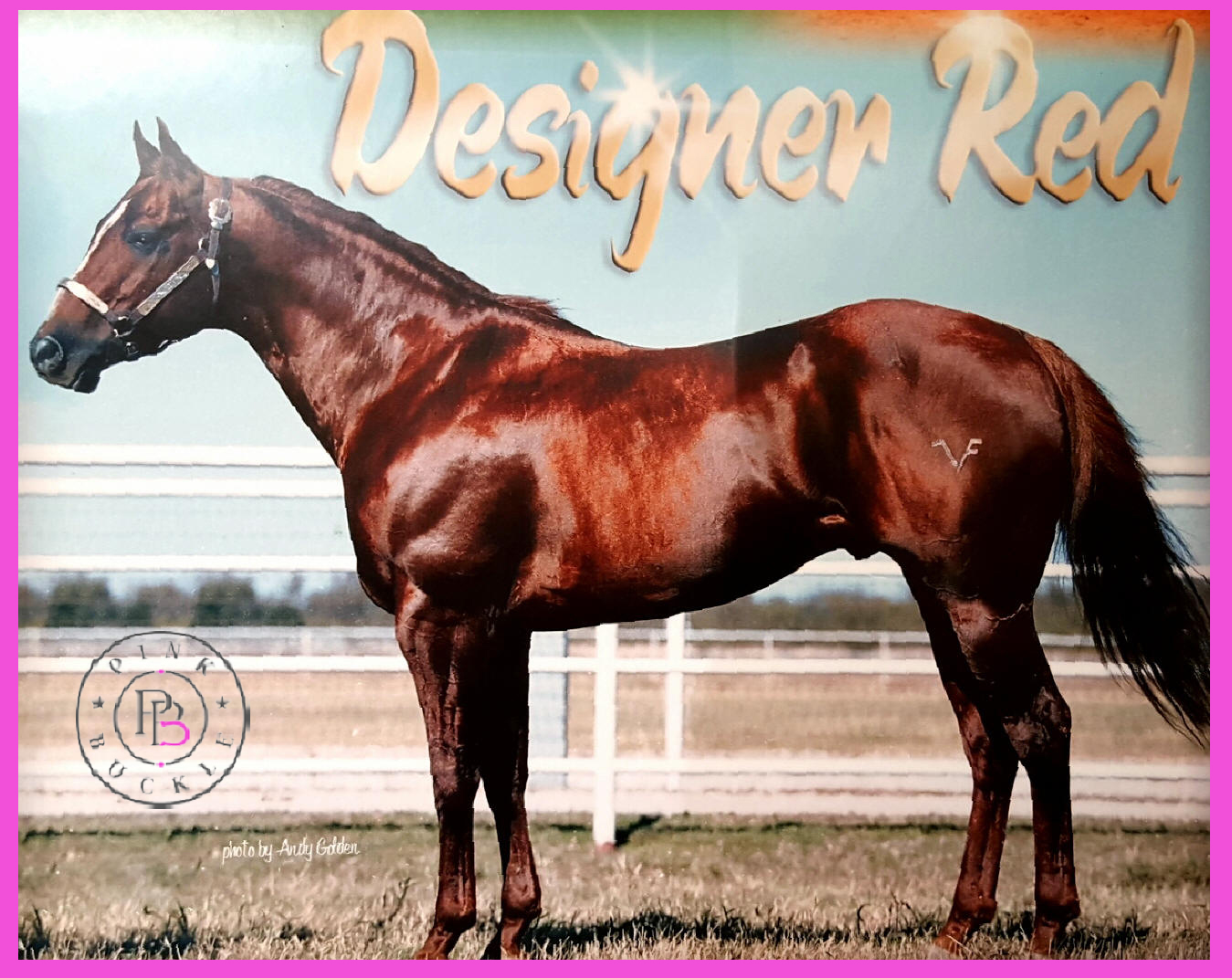 FRozen semen only available - 2020 FEE - $5000
Pink and ruby buckle stallion
Please click here for videos of world champion barrel horse,
designer red! video 1, video 2
DESIGNER RED
(On The Money Red si 103 – Pin A Rose on Me, Mr Jet Magic) Offspring Earnings over $1.7 Million in the arena!! By the Immortal On The Money Red, An All Time Leading Sire of Barrel Horses With Life-Time Progeny Earnings of over $3 Million! Frozen Semen 2019 Fee: $5,000
And from Terry Alexander, "As Designer Red's barrel trainer I can say that he was one of the fastest horses I have ever sat on from barrel 1 to 2 I got him as a 4 yr old and ran him successfully as a 5 year futurity horse. He was strong willed and tough to train but that carried over into him being a
strong willed and tough competitor He had a big heart and gave you all he had in a run! I am excited to see him in the Pink Buckle sire program so his name can continue
to be known. THEM REDS CAN RUN!"